Who Are We?
Perfection Floor Care has been in the floor care industry since 1992. Our doors were opened in 1996 and, since that time, have been providing the very best in residential and commercial floor care the industry has to offer. Our philosophy rests on the belief that a well-informed client, coupled with leading edge techniques and procedures and delivered with superior service are the key ingredients to a successful business. This approach has led us to some impressive clients. We're proud to include universities, five-star hotels, embassies, ambassador's residences, country clubs and discriminating homeowners in our list of satisfied clients.
What Happened to Customer Service?
When was the last time you had a service company in your home or business and had an enjoyable experience? So many companies today, focus on reducing their costs and getting the job done as quickly as possible. Many companies use the term "customer satisfaction" as a marketing tool instead of a core value to run a business by. What ever happened to hiring employees that will treat the customer with the courtesy and respect they deserve? At Perfection Floor Care, we do our very best to ensure that each and every customer is treated with the courtesy and respect that is lacking in most service businesses today. Whether it's a small residential job or a 500,000 square foot commercial project, you can always expect a fair written quote with no hidden charges, on target completion of work to meet your deadlines and the strongest guarantees in the industry.
You Deserve Professional Technicians?
Have you ever needed a service company and a well dressed fast talking sales person came out and pressured you into buying services you didn't need? You can rest assured that our "Professional Technicians"; truly are professional. Our uniformed and insured technicians are well trained and ready to help solve your hard surface issues in a timely and professional manner. Every technician must go through a very intensive screening and training process before he or she is sent to a customers home or business. How else coule we guarantee your complete satisfaction with the work we provide? Our business is our home! Rest assured that we would never allow anyone into your home or business that we wouldn't allow in ours.
Meet the owner!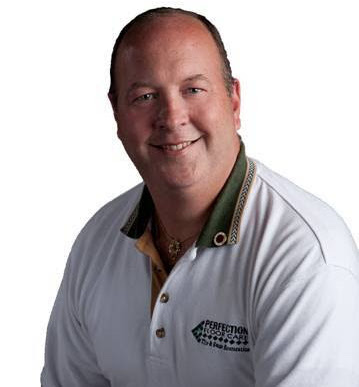 Hi! My name is Norman and I'm the owner of Perfection Floor Care.

With about 30 years of floor care experience, I've learned there's more to clean than meets the eye. With proper floor care maintenance, your floors will not only look better, they'll feel better, last longer and, more importantly, provide a healthier environment for you and your family.
Call us today at 770-892-5656